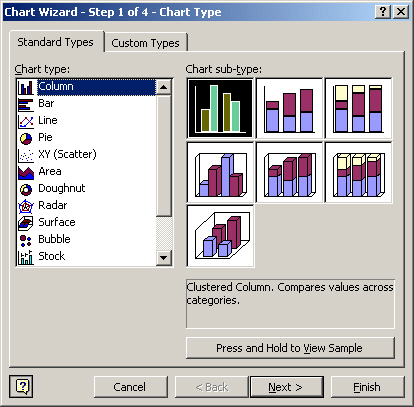 The good ol' Chart Wizard. It used to be an indispensable charting tool in Microsoft Excel.
Ever wondered if there's the Chart Wizard (or anything even remotely similar to it) in Google Sheets?
Stick around to find out the answer.
Where Is the Chart Wizard in Google Sheets?
Unfortunately, there's no such thing as the Chart Wizard in Google Sheets. This feature was deprecated as we knew it when Excel 2010 was rolled out.
Back then, the old school Chart Wizard was integrated in the Ribbon. 
Some of the features were placed in the Charts group while the rest can now be found in the Chart Design tab which you can activate whenever you select any chart.
Here's the breakdown of how the features were distributed in Excel 2007 (taken from the official Microsoft website):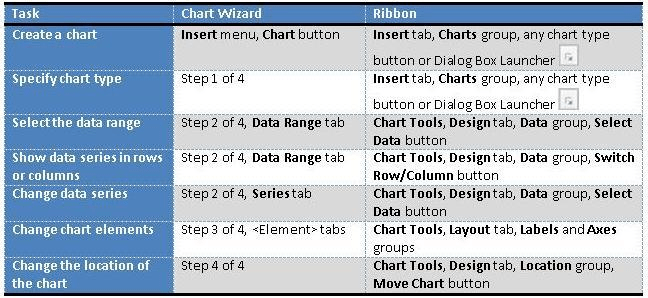 So leave the Chart Wizard behind where it belongs—in Excel 97-2003
Is There an Alternative to Excel's Chart Wizard in Google Sheets?
Fortunately, there's a great alternative to the Chart Wizard in Google Sheets which provides you with recommended chart types based on your underlying data.
Chances are, you've encountered this Google Sheets feature before, but it remained under the radar as the UX is pretty inconspicuous.
Let's say we have a simple column chart. We're going to use it as a jumping-off point.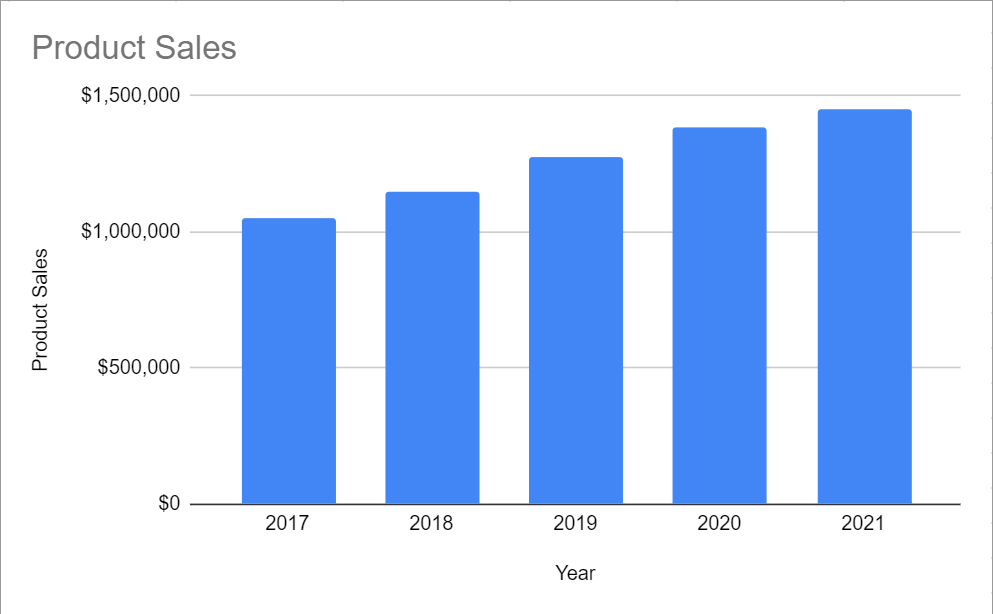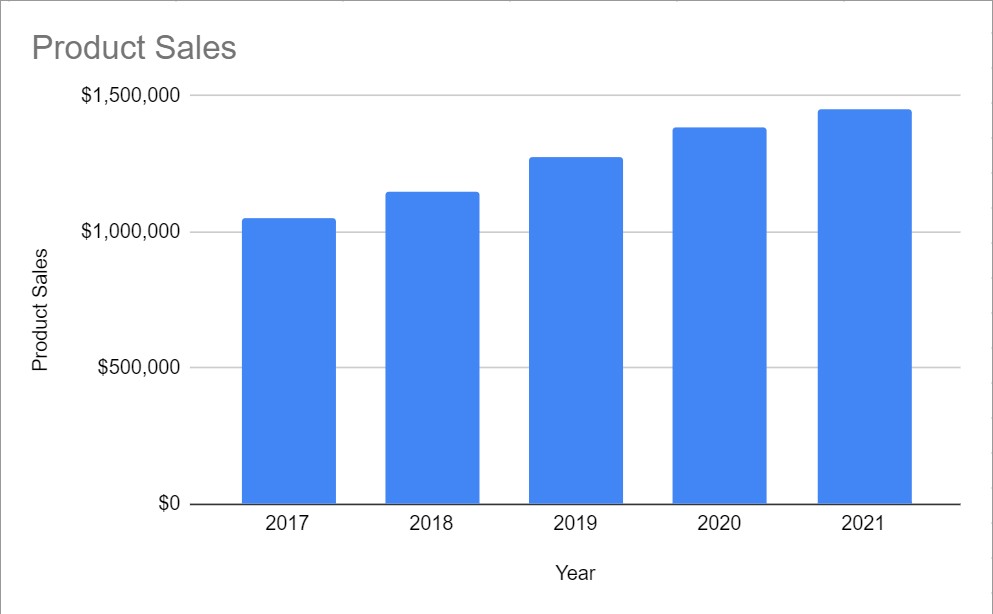 Here's where you can find the substitute for Excel's Chart Wizard in Google Sheets.
Step 1: Double-click on your chart and navigate to the Setup tab. This is where you can access all built-in chart customization options in Google Sheets.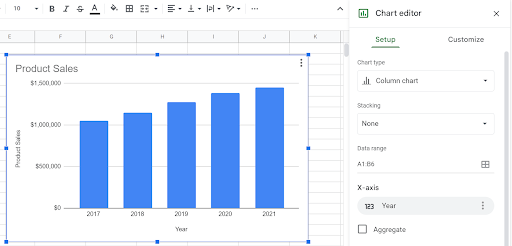 Step 2: Open the "Chart type" drop-down menu. This is a substitute for the Chart Wizard where you can pick any default chart type. 
Alternatively, you can select one of the recommended options from the "SUGGESTED" section.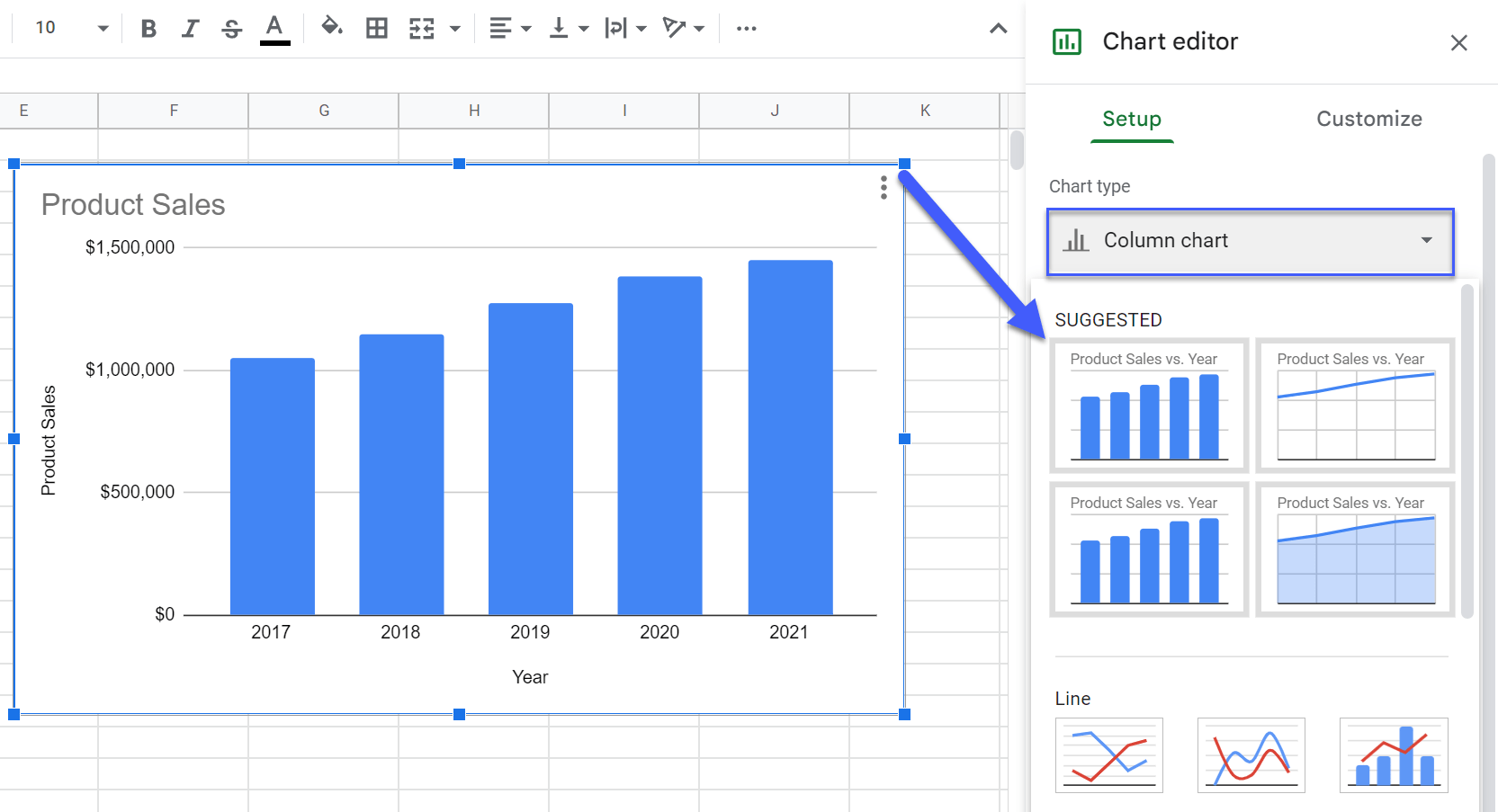 As for setting up the chart title, labels, and data points, you can access these options in the Chart editor in the Setup and Customization tabs.
The beauty is that it's not 2003 anymore, and Google Sheets provides you with so many more customization options than the Chart Wizard. Click around and explore it for yourself or browse our other tutorials to learn more about how to make graphs in Google Sheets!