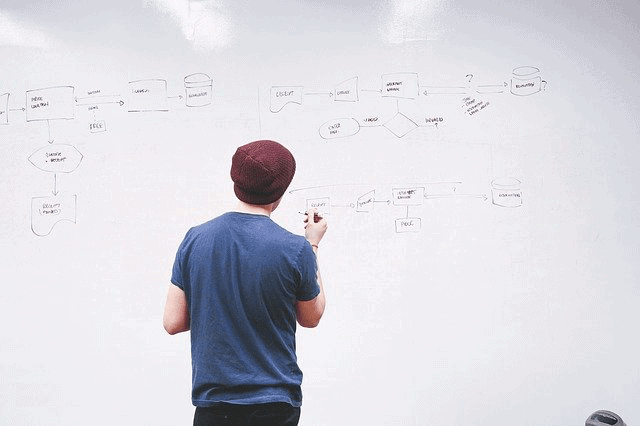 Whether planning an event or building a bridge, Gantt charts will come in handy as they provide an excellent visual representation of your project timeline.
For years, a Gantt chart has been the go-to tool for teams to track and manage their projects.
This led to the rise of Gantt chart software, providing you with more features and enhanced collaboration tools.
This article reviews the best Gantt chart software based on features, pricing, collaboration tools, and many more.
What Is the Best Gantt Chart Software?
Here are our top picks for the best Gantt chart software to use this year:
Instagantt
Clickup
Tom's Guide
Toggl Plan
Google Sheets
Best for small businesses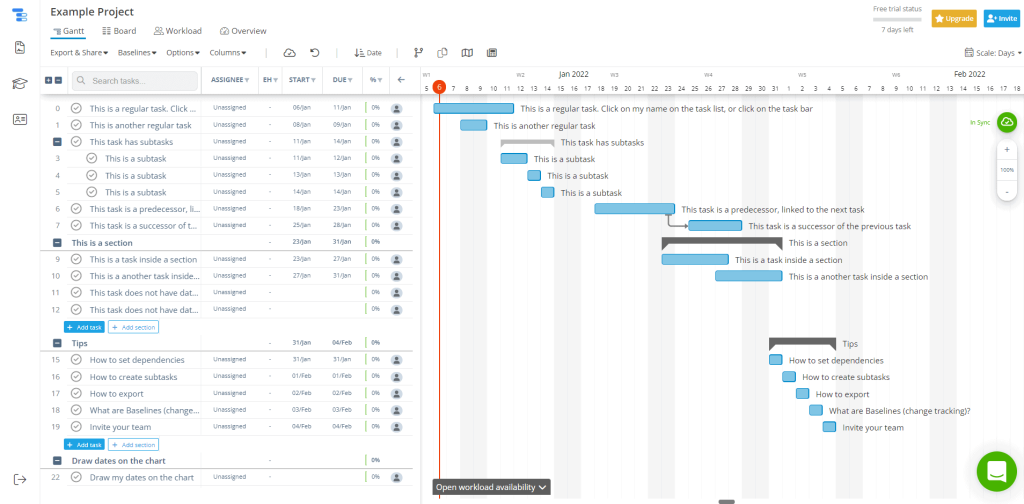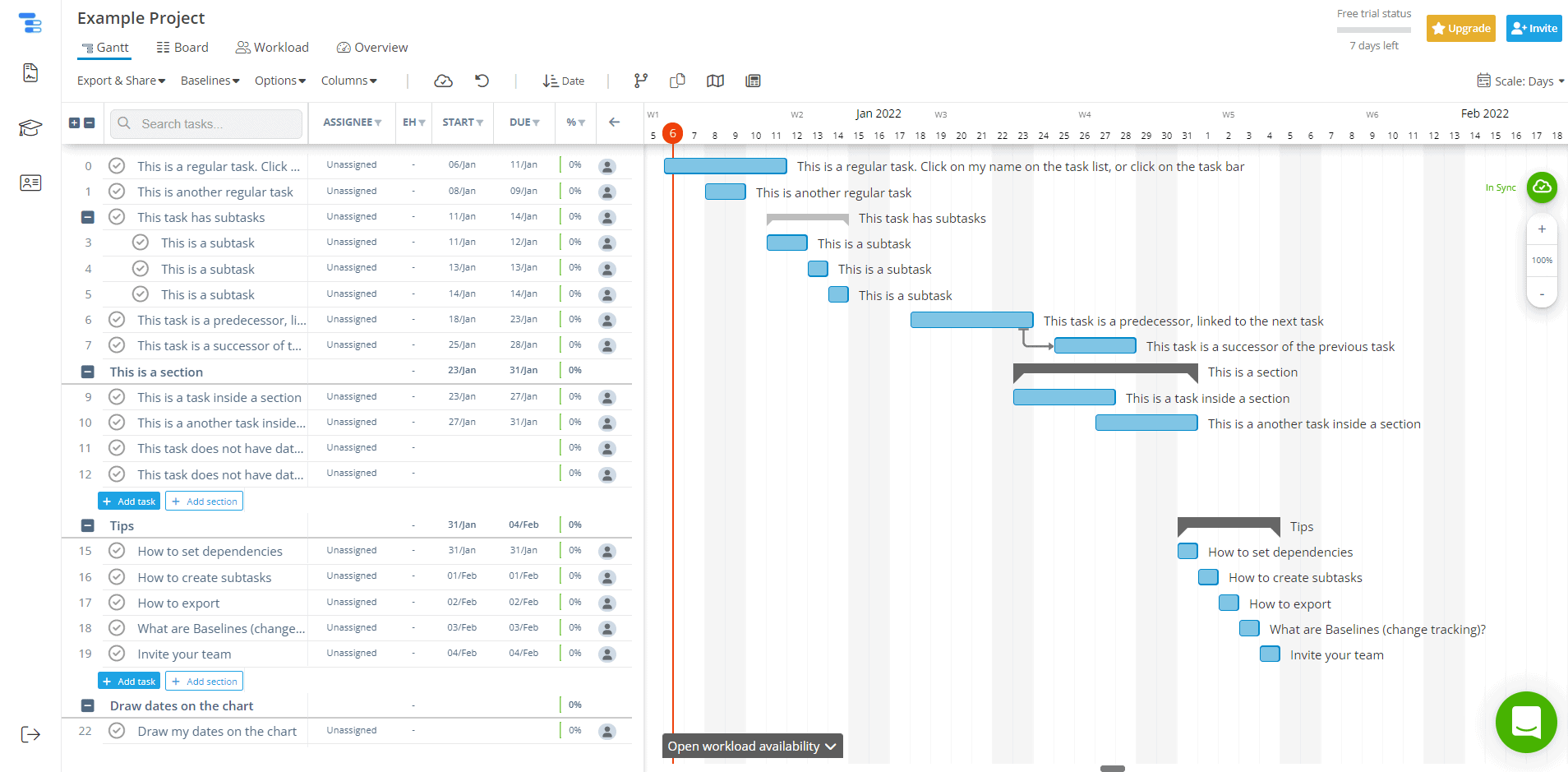 Instagantt is a robust Gantt chart maker that simplifies the process of creating and tracking projects.
The tool offers a drag-and-drop interface that allows you to easily plan, organize and track all your projects in one place.
Additionally, it enables users to collaborate in real-time – they can invite their co-workers or clients to view the work progress anytime and anywhere utilizing its powerful collaboration features.
Top Features
Drag & drop
Hour estimates
Workload management
Board view
Kanban view
Flexible customization options
Powerful collaboration tools
Pricing
The pricing plans are pretty straightforward – $7/mo for individuals and $5/user/mo for teams.
Why we love this tool: As opposed to overwhelming you with all kinds of bells and whistles, Instagantt provides the core functionalities to get the job done, making it easy for you to get up and running in minutes.
Best for large teams and organizations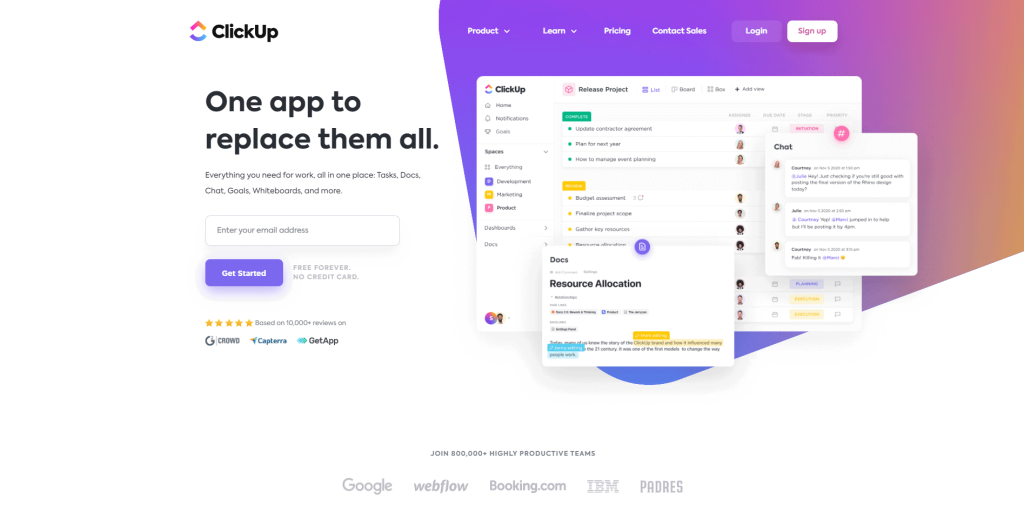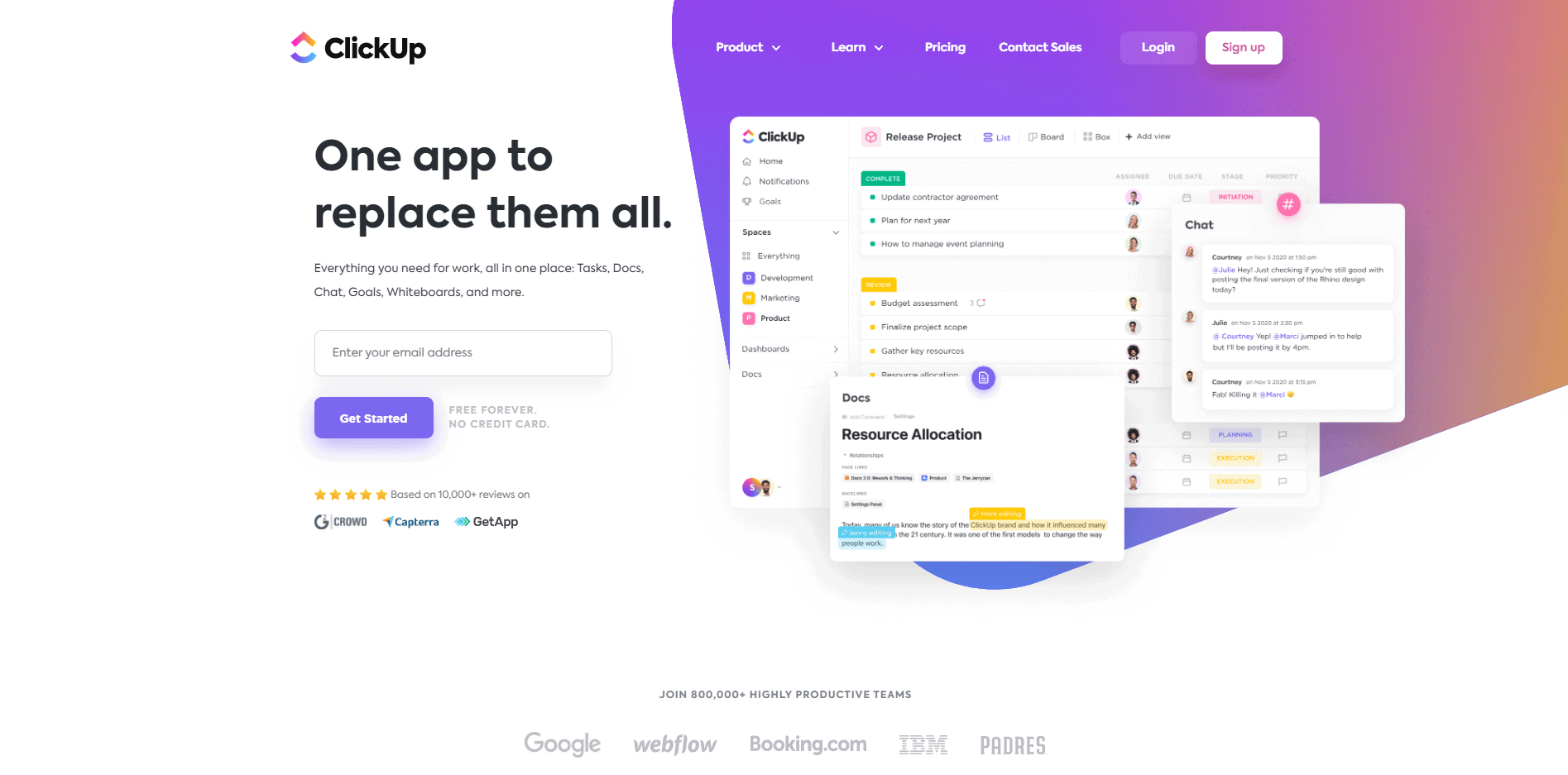 ClickUp is a project management suite that lets you plan, organize and complete your projects in one place.
With the market flooded with different solutions, ClickUp is, hands down, the most powerful project management tool out there.
While Gantt charts are only part of a larger project management toolset, Clickup enables users to collaborate with their co-workers, get real-time updates on the work progress, streamline checklists and processes across departments, and create reports that give insights into project performance.
Top Features
Best-in-class collaboration features
Real-time updates
Powerful automations
Five-star customer support
Pricing
ClickUp has a free plan for individuals granting access to the core features and 100MB of cloud storage. For teams and organizations looking to supercharge their processes, the pricing packages start at $5/mo per user.
Why we love this tool: As of now, ClickUp is the most powerful project management tool, allowing you to run your organization -no matter how large – using just one application.
Best for freelancers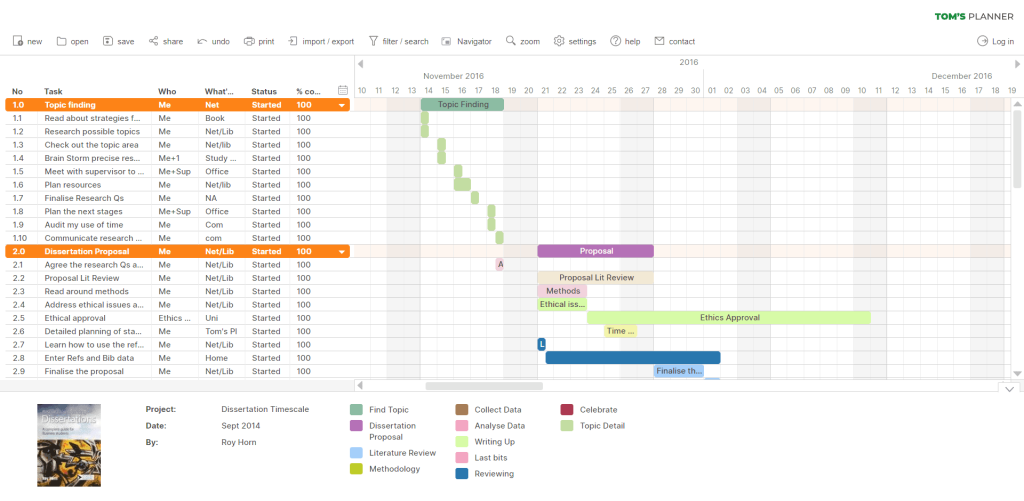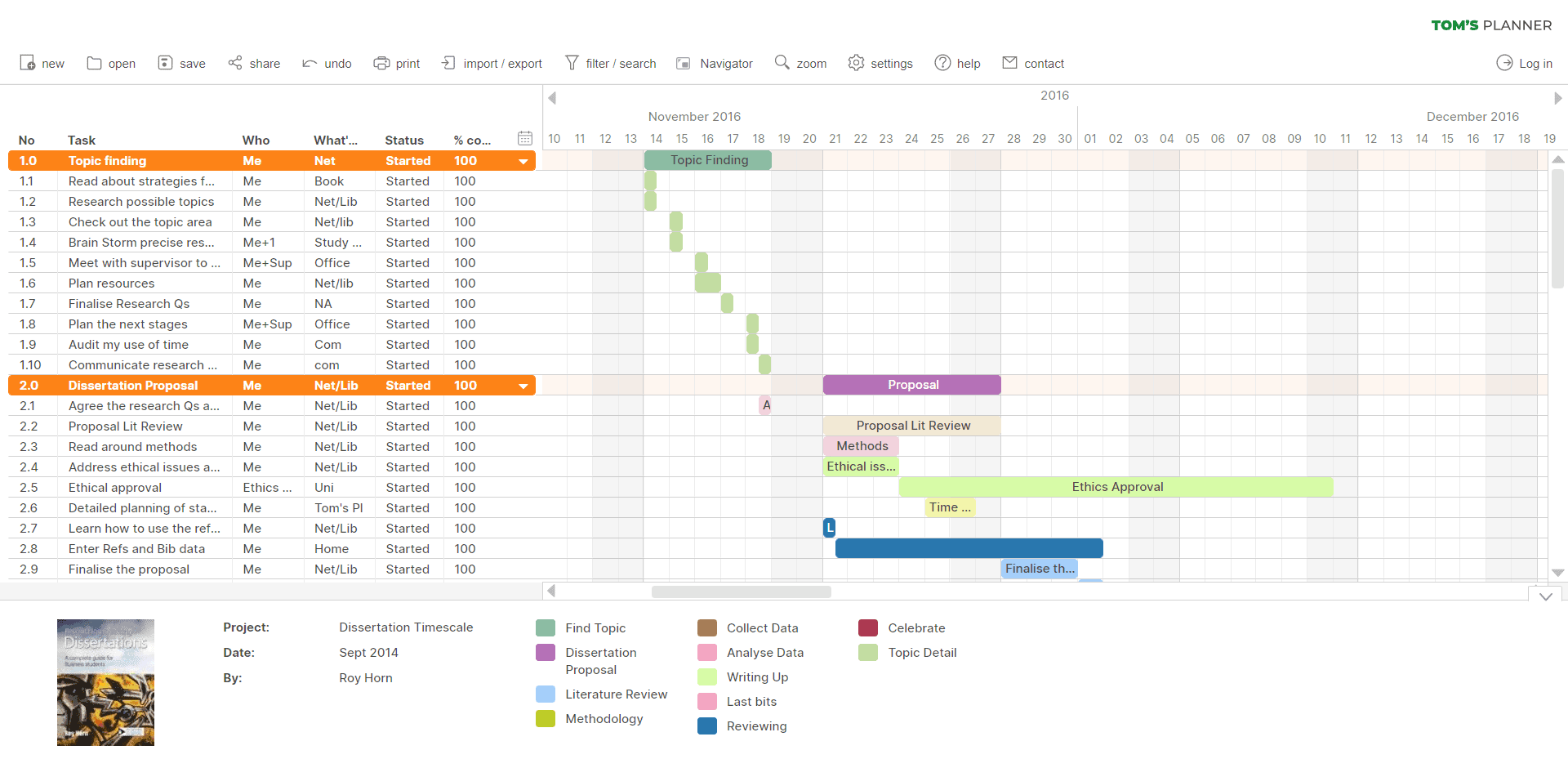 Tom's Planner is the go-to Gannt chart maker for freelancers to stay on top of their projects and clients.
The tool has just everything you need to manage your workload with ease.
Top Features
Assignees
Statuses
Dates
Tasks & subtasks
Custom tags
Progress labels
Sleek design
Pricing
Tom's Planner has three pricing plans:
Personal (free) – one project schedule and limited collaboration
Professional ($9.95/mo) – up to 20 project schedules and powerful collaboration tools
Unlimited ($19.95/mo) – everything included in Professional plus backups and advanced exporting features
Why we love this tool: Tom's Planner is an excellent choice with its user-friendly interface and all the necessary features to make project management easy.
Best for collaborating in the cloud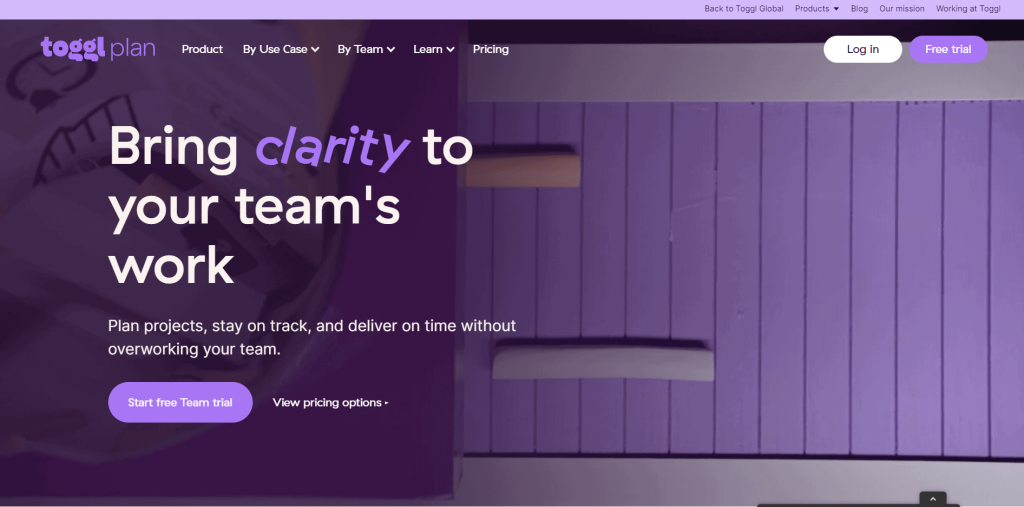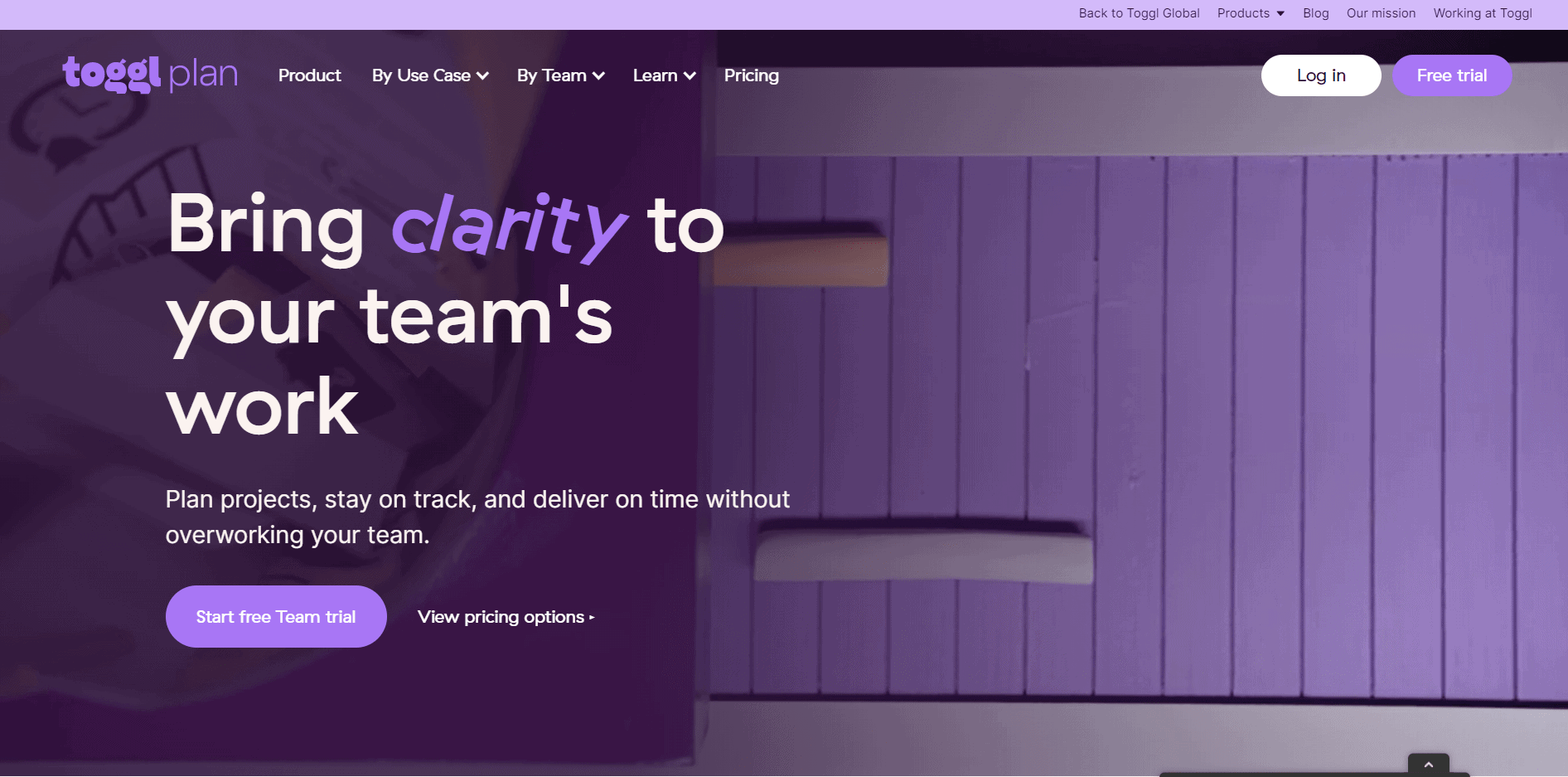 Toggl Plan is one of the best Gantt chart tools for project managers and teams looking to seamlessly collaborate in the cloud to make their work process more efficient.
The best thing about Toggl Plan is its extensive collaboration toolset – it enables users to invite clients, co-workers, or vendors as guests where they can view your progress anytime and anywhere.
Top Features
Drag & drop tasks
Team reports
Task dependencies
Powerful collaboration tools
Pricing & Plans
Toggl Plan has two pricing packages: Team ($8/mo per user) and Business ($13.35/mo per user).
Why we love this tool:Toggl Plan allows you to create a beautiful Gantt chart with ease.
Best free tool for creating Gantt charts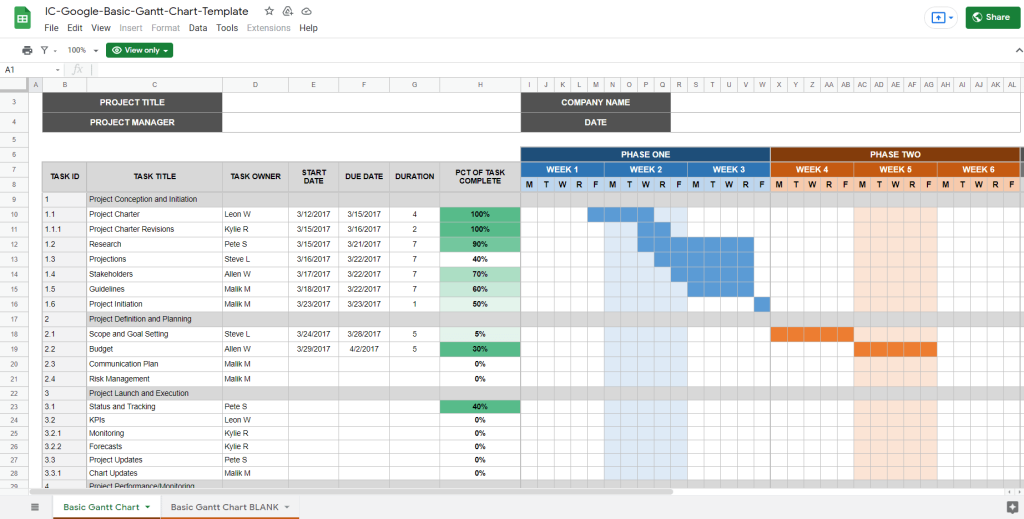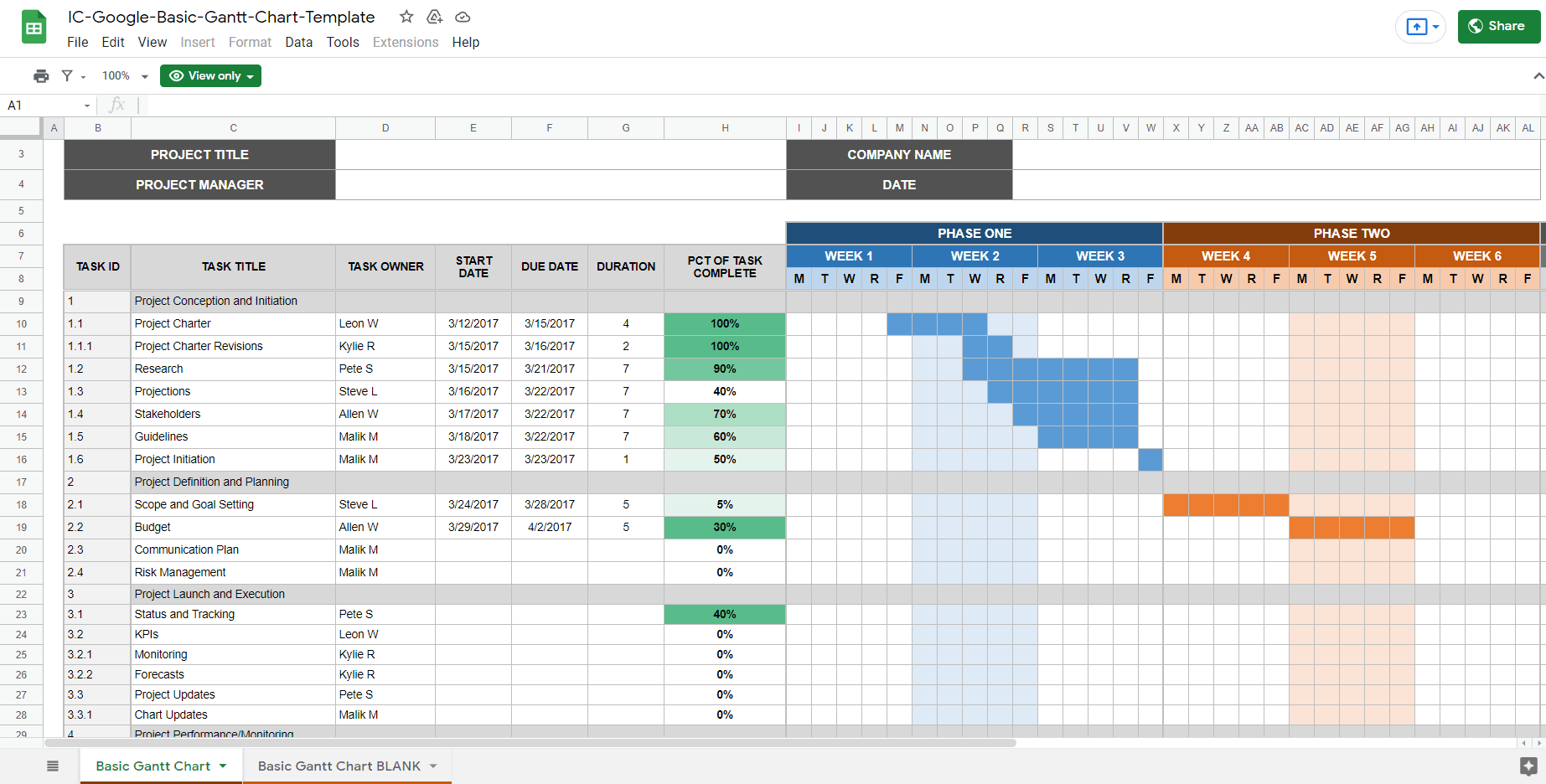 While Google Sheets is primarily used for crunching numbers, you can combine this spreadsheet software with pre-built templates to create a basic Gantt chart without paying a dime.
Armed with templates readily available online, you can turn Google Sheets into the best free Gantt chart software by leveraging the strengths of the Google ecosystem to seamlessly collaborate in the cloud.
What Is Gantt Chart Software?
Gantt chart software is a tool used to display project tasks and their associated dates on a timeline. The Gantt chart is one of the most popular ways to visualize project schedules.
A Gantt chart is a way to see all the project steps. It's best for when you have many steps in the project, and they need to happen in order.