Do you like having everything in its place and in the proper order? Writing out a long list of items with no organization can leave your data looking messy and unprofessional. Google Sheets provides a quick and easy solution by allowing you to sort your data alphabetically.
In this guide, you will learn how to alphabetize your lists in Google Sheets both through the Web app and through the Mobile app—as well as how to do this with multiple columns at the same time.
How to Alphabetize in Google Sheets (Web App)
If you are using Google Sheets on the web, follow these steps to alphabetize your information for ease of access.
1. Open the spreadsheet.
For our example, we will use a list of street names found in a Californian city. For better visualization, we need to alphabetize it.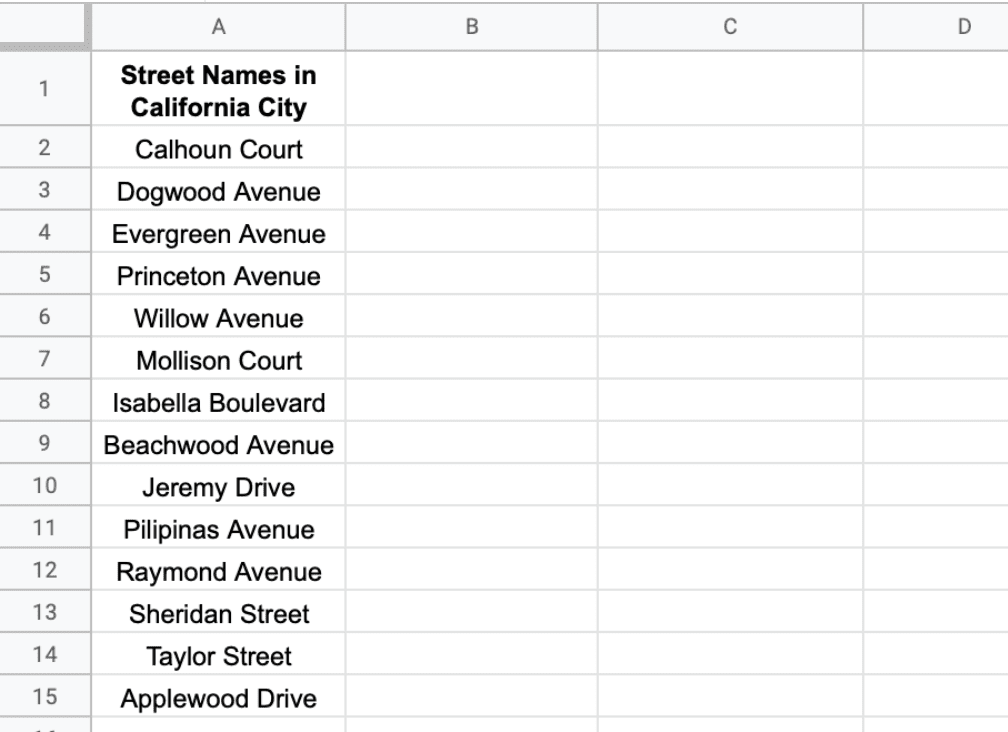 2. Highlight the list of items (A2:A15)—but take care not to highlight the column's title (A1) as you want to leave that at the top of the list.
3. Go to the Data tool.
4. Select Sort range.
5. From the menu, choose Sort range from column A (A to Z).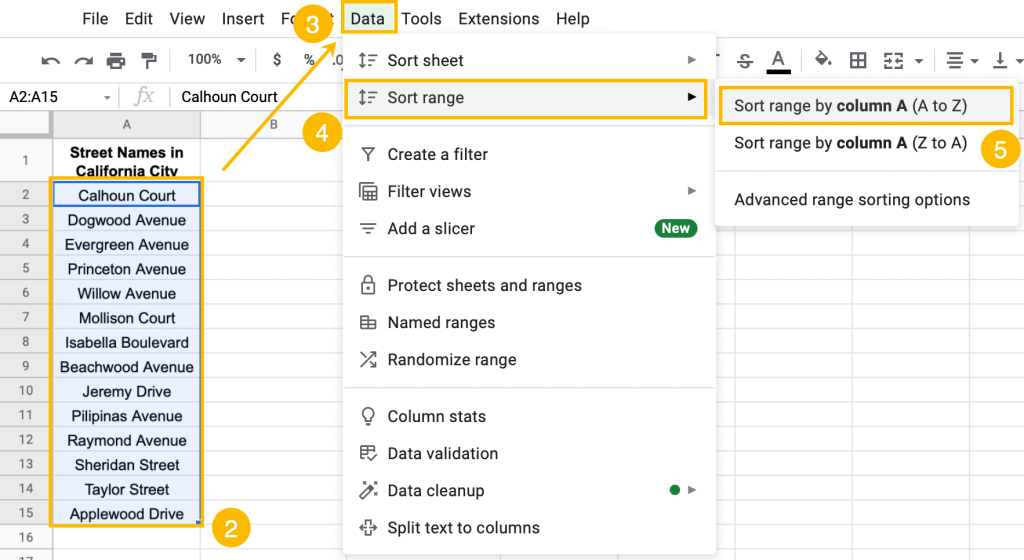 Easy peasy! That's all there is to it. The list is now sorted alphabetically.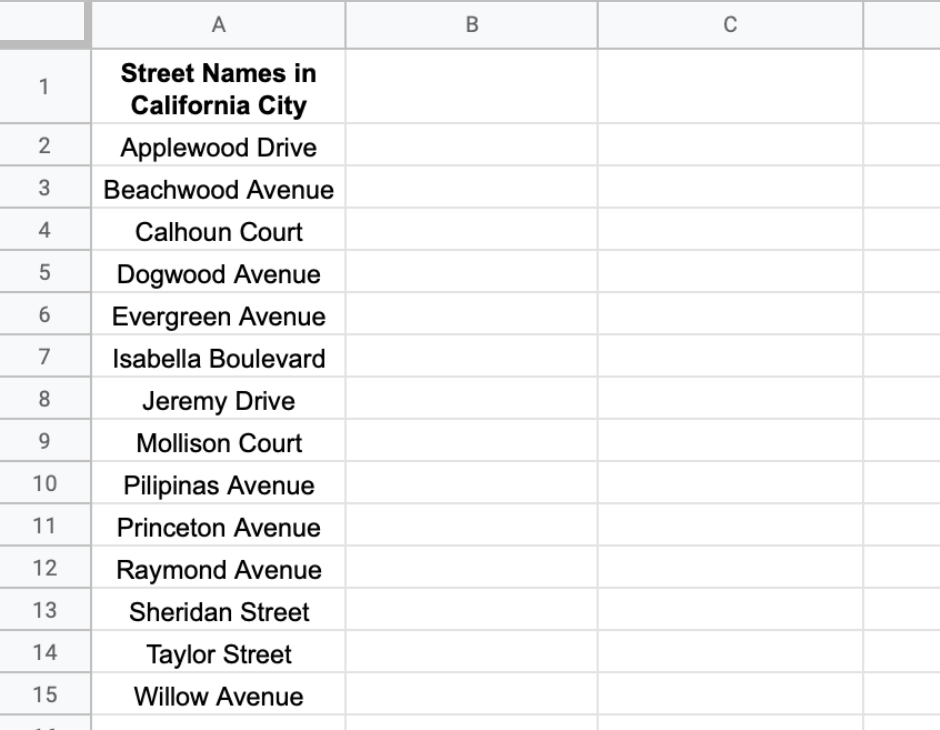 How to Alphabetize in Google Sheets (Mobile App)
Are you using Google Sheets in the mobile app? No problem. This app also provides the means to sort your information alphabetically. Let's take a look at how to do it.
Again, we have a list of street names that we want to alphabetize.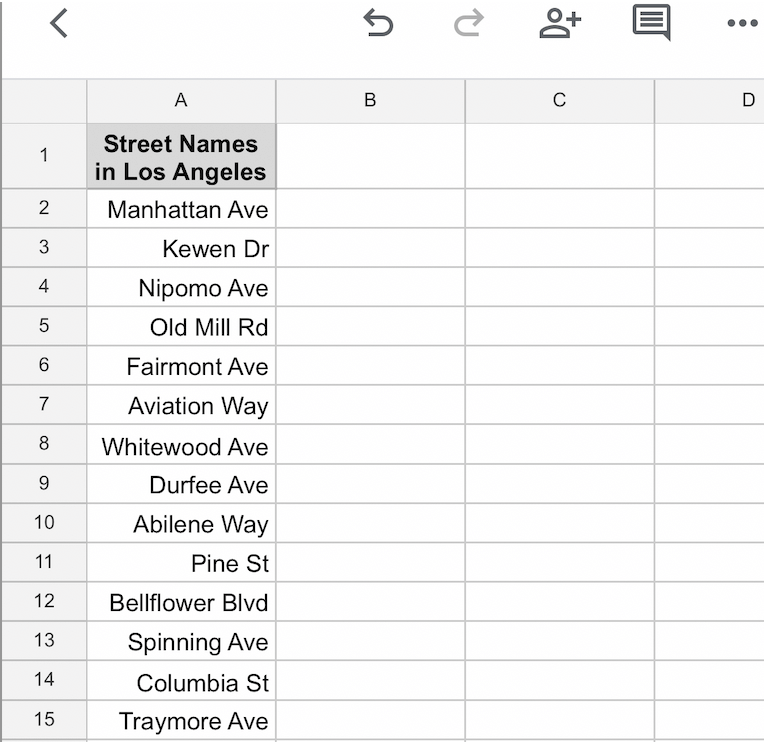 1. To freeze a row so it will always stay at the top of your sheet, highlight it.
2. Bring up the menu by tapping twice on the row identifier (1).
3. Select Freeze row.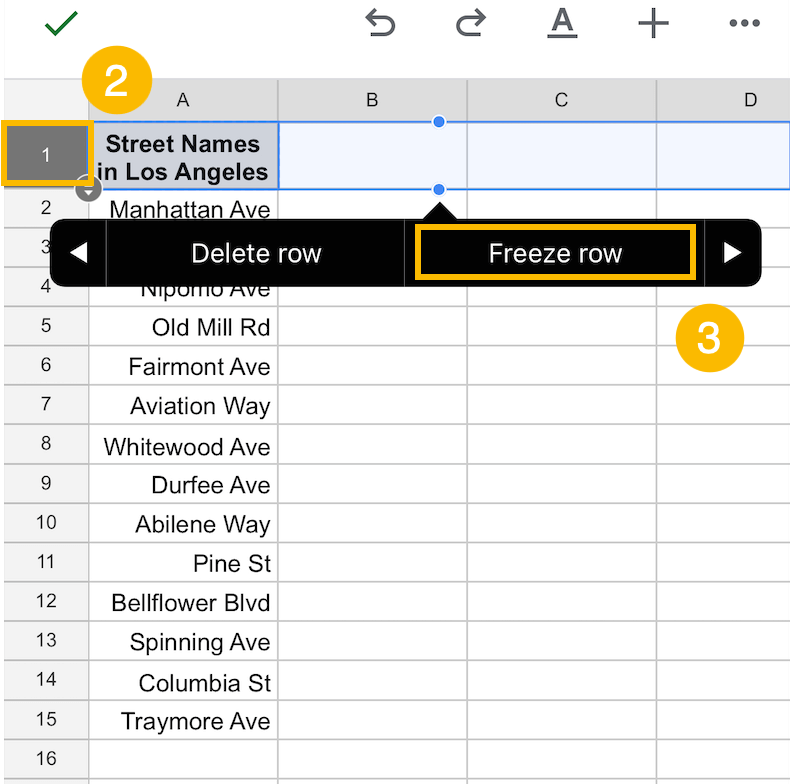 With the header frozen in place, we can proceed with the process of alphabetizing.
4. Highlight the data (A2:A15).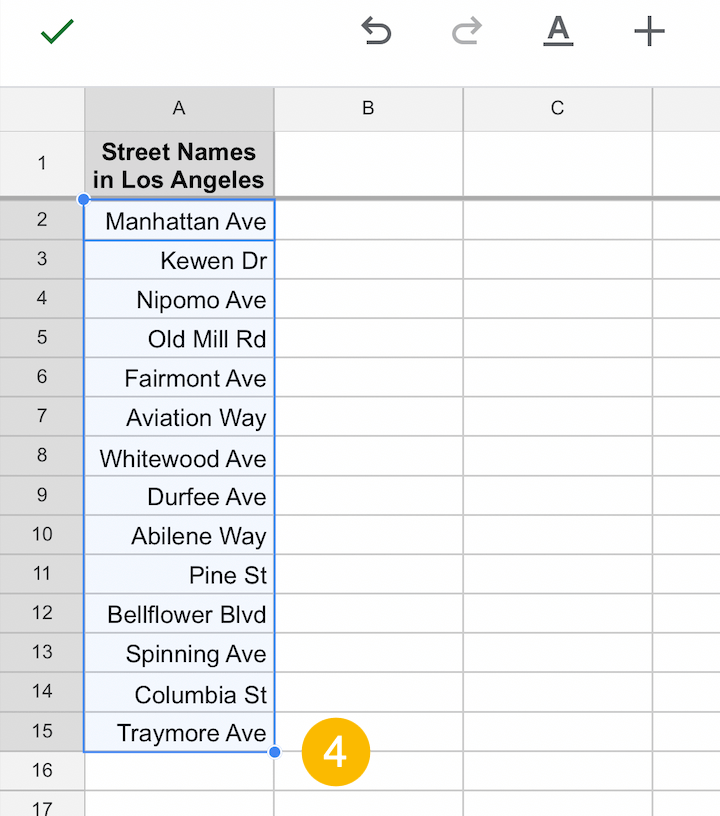 5. Double-click on the column identifier (A).
6. From the options that appear, select Sort A–Z.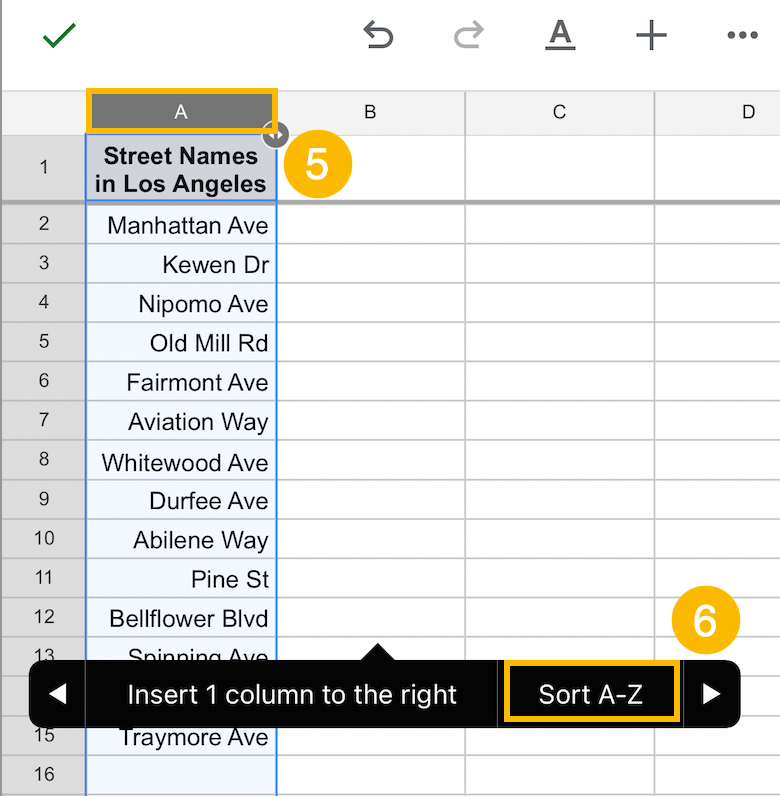 Congrats! The list is now sorted alphabetically.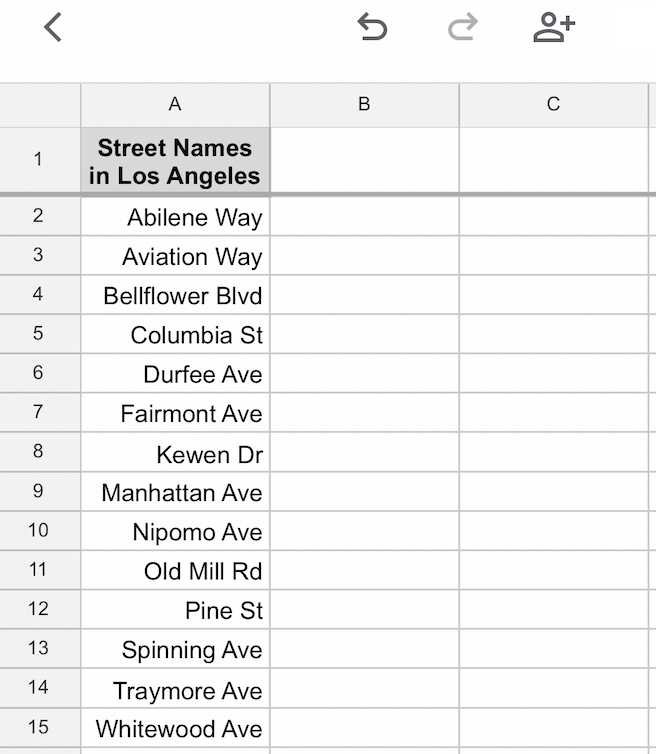 How to Alphabetize Multiple Columns at Once
Do you have more than one column of data that you would like to alphabetize?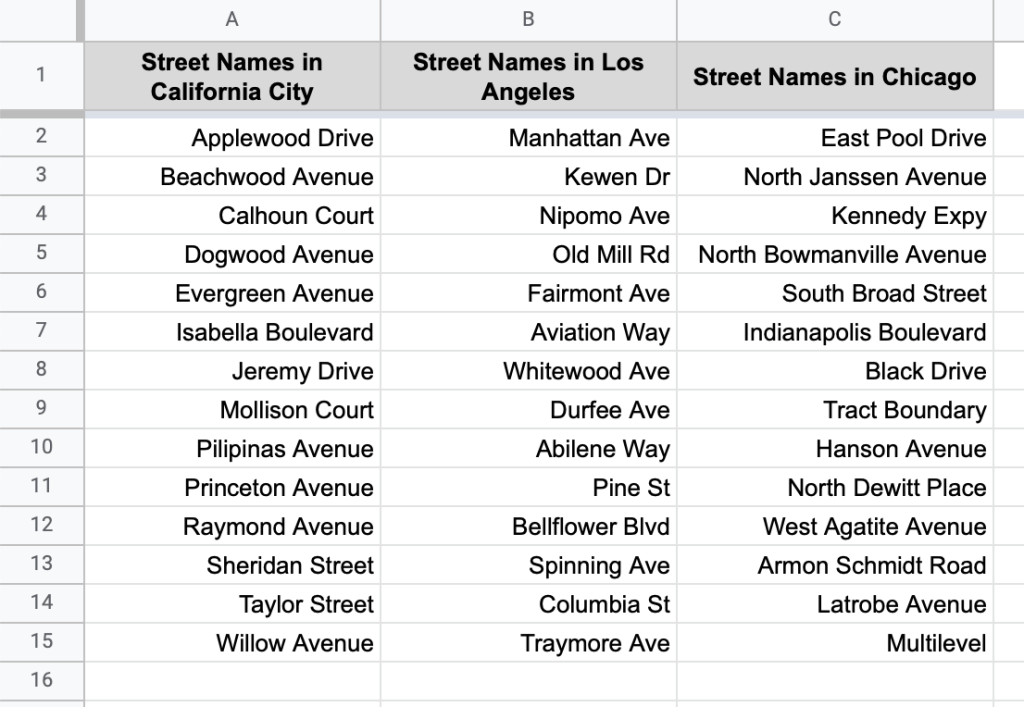 If you are using the web app, you have the opportunity to alphabetize multiple columns at once. Let's see what we need to do to accomplish this:
The important first step is to freeze the first row so the column's heading won't be mixed in with the main list.
1. Highlight the header row (A1:C1).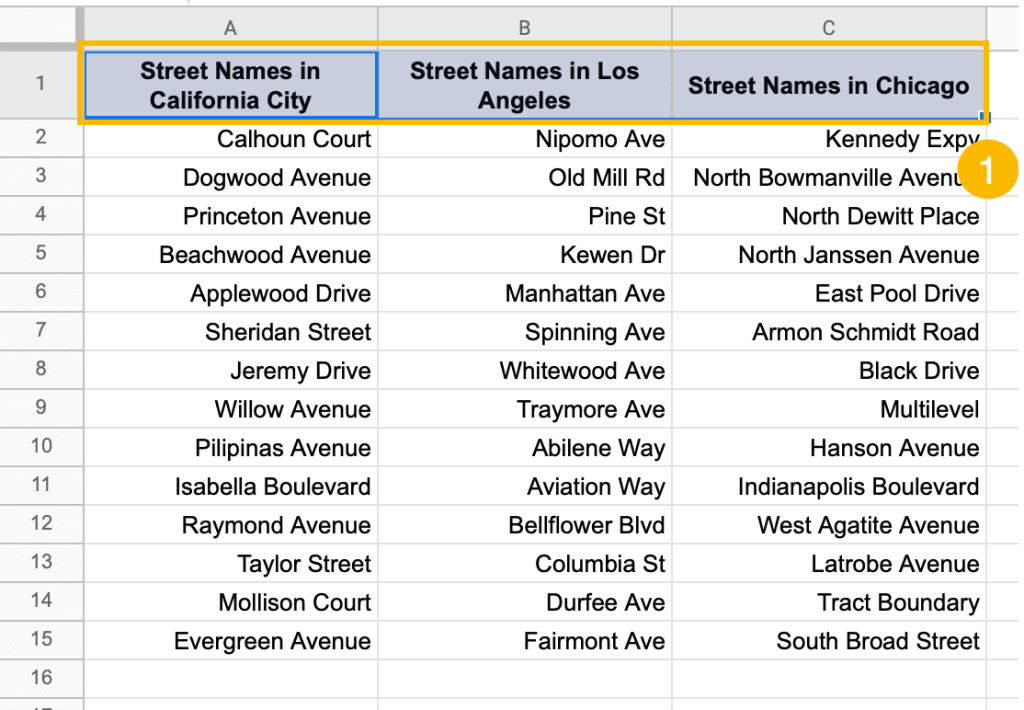 2. Go to the View tab.
3. Select Freeze.
4. In the options that appear, select 1 row.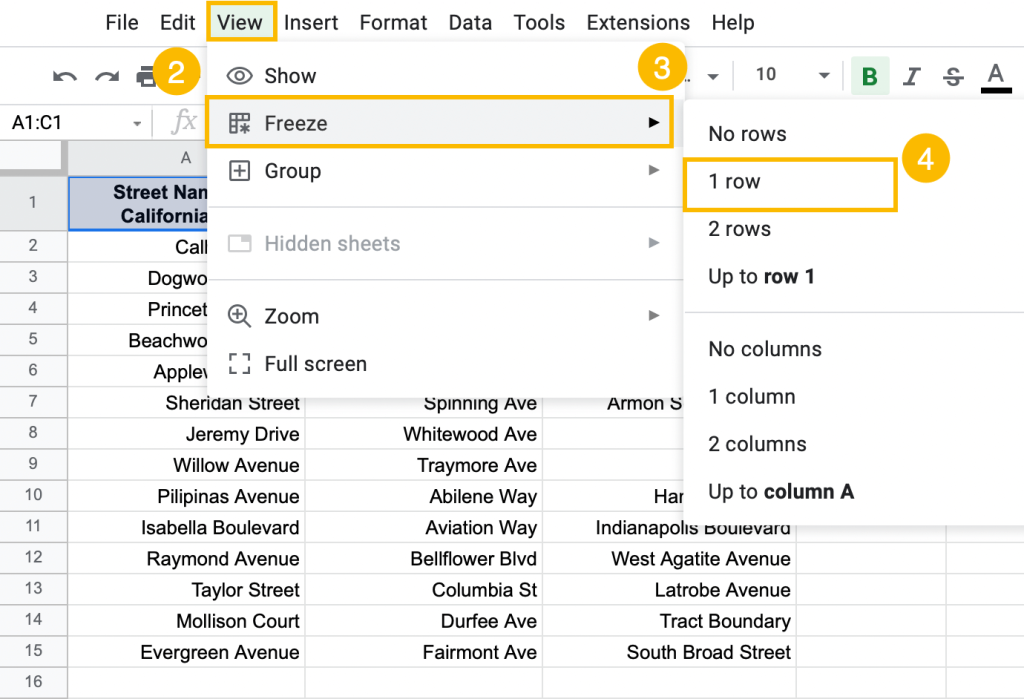 Now that the headers are frozen, let's continue.
5. Highlight the data in all the columns (A2:C15).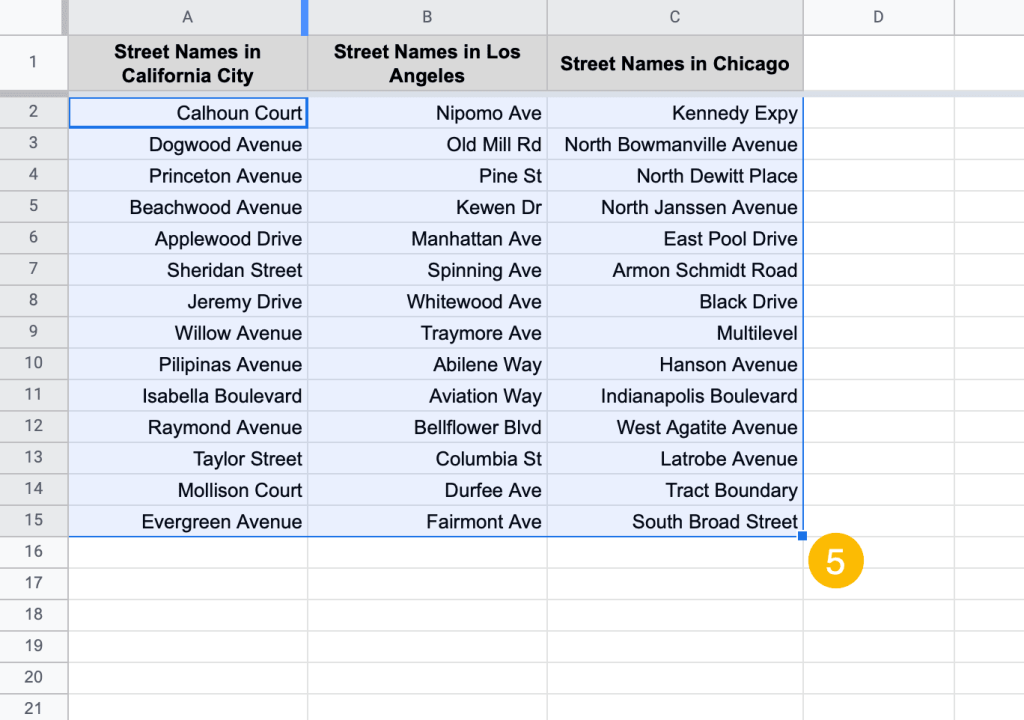 6. Select Data > Sort range.
7. Choose Advanced range sorting options.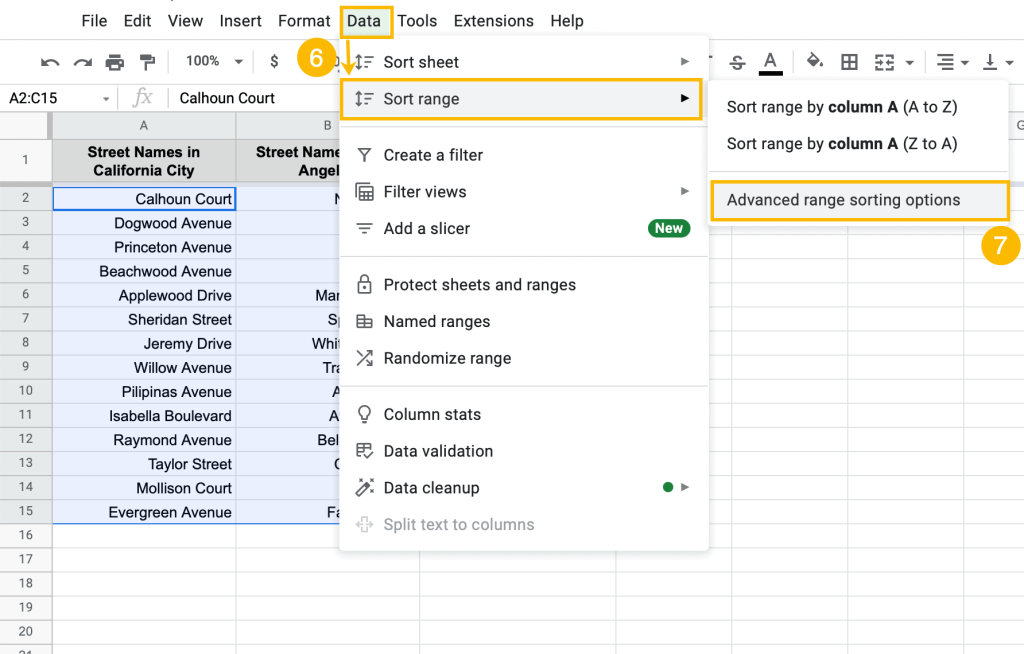 A pop-up window for Advanced range sorting options will appear.
8. Select the Add another sort column option.
Add as many columns as you need.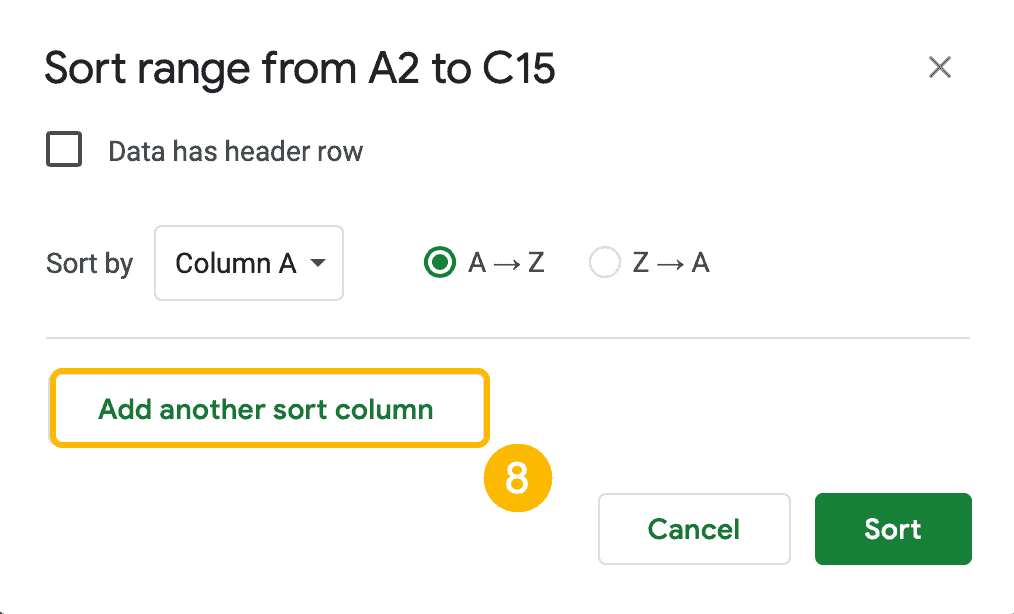 9. Submit the change by clicking on the Sort button.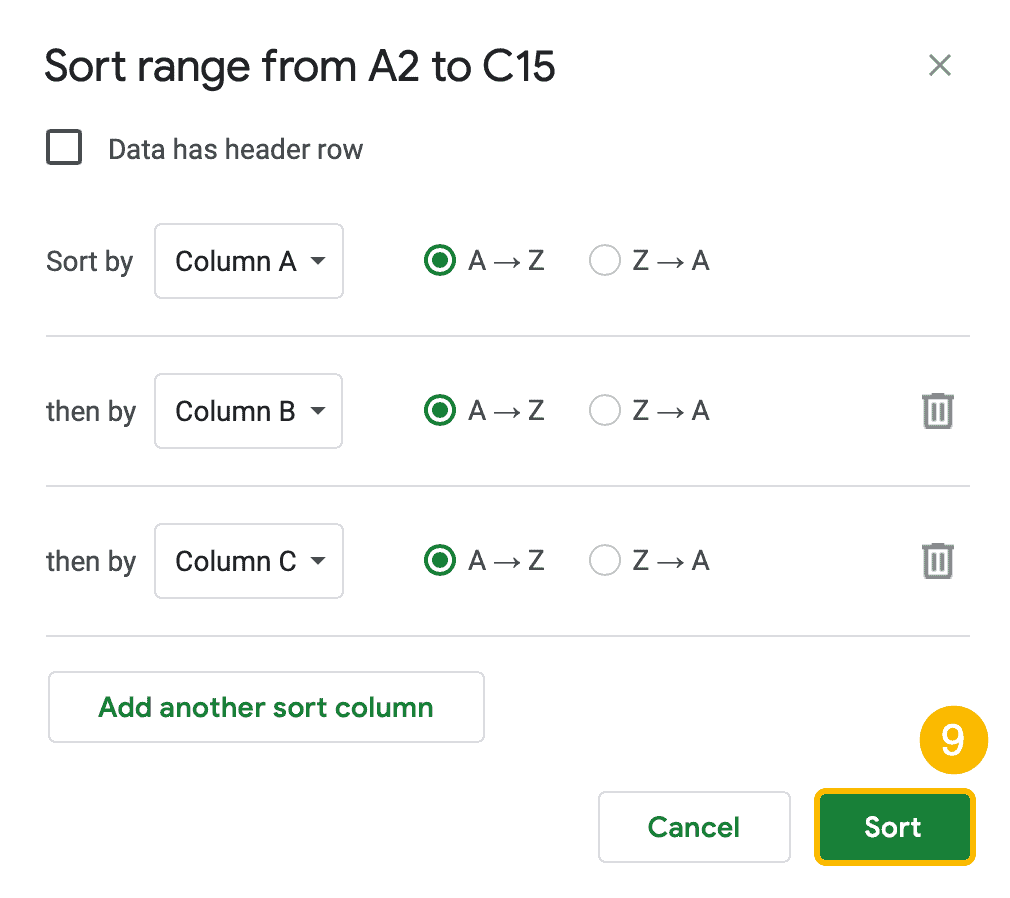 And with that, your data is sorted. Now you're ready to go!